est.

1978

­Zenith Gallery is your premiere source for contemporary fine art sales and fine art appraisals in Washington, DC. For over 45 years, Zenith Gallery has been on the forefront of fine art trends, expertly serving our many corporate clients, governmental clients, and private collectors. Zenith Gallery specializes in helping businesses communicate their mission and culture through fine art and fine craft furnishings – and we work just as diligently to help our private collectors find their next treasured investment.

Zenith Gallery is proud to represent nearly 100 artists with mastery in painting, sculpture, photography, mixed media, neon, jewelry, and tapestry. We regularly host exhibitions featuring new art for sale by many of the area's most sought-after artists in the genres of contemporary art, abstract art, and African American art. Visit our Current Exhibitions page to learn more about the captivatingly unique art pieces currently on display at Zenith Gallery's Upper Northwest location.

Reviews for Zenith Gallery's exhibits are frequently published in the Washington Post. You can stay up to date on Zenith Gallery's current offerings by Subscribing to Our Newsletter . We also have many art pieces available for purchase at any time in our online art showroom. Scroll down to see a sampling, or Click Here to see all the art for sale online.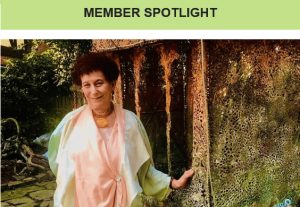 Zenith Gallery Wins Best of DC 2022!
---
Zenith Gallery is Washington City Paper's Readers' Pick for
Best Commercial Art Gallery 2022!
BROWSE ART FOR SALE
---
Click Here to see all the art for sale online
Location
---
Visit Zenith Art Gallery at